Truxedo Bed Cover 2009-2019 Ram 1500 with RAMBOX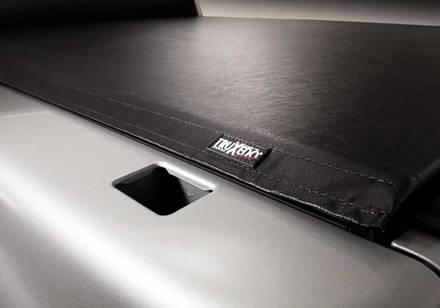 LOW PROFILE
This cover mounts on the inside of the bed for a clean, low profile look.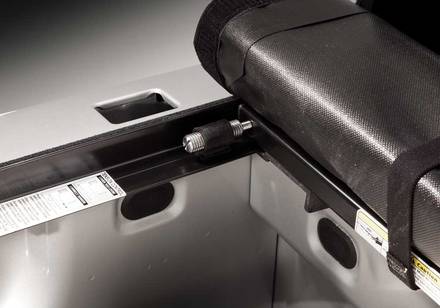 TENSION CONTROL
The vinyl is kept tight at all times with a patented self-adjusting spring tensioner.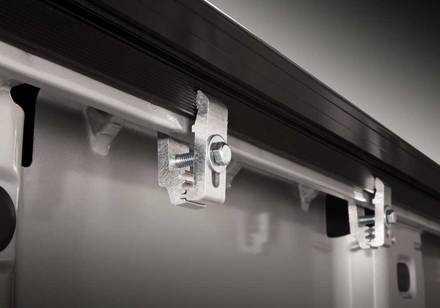 NO DRILL INSTALL
Clamping system installs in just a few minutes with no drilling into your truck bed.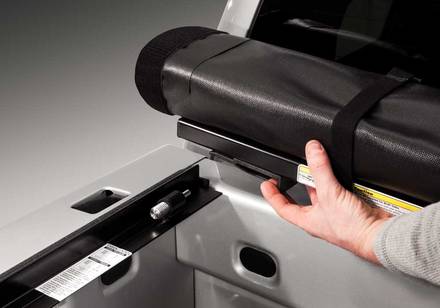 EASY TO USE
This cover can be operated with just one hand and all of the bows roll up with the vinyl for convenient and easy storage.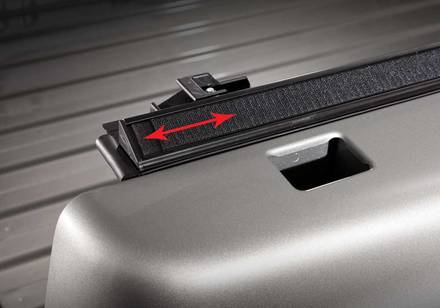 FLOATING VELCRO
The Lo Pro features industrial strength floating Velcro that works with the tension control to keep the vinyl tight.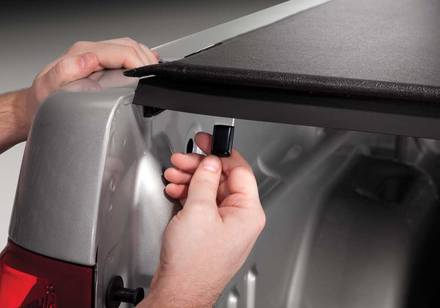 ONE FINGER RELEASE
The trigger latch can be easily and quickly operated with just one finger.
SPEC SHEET
| | |
| --- | --- |
| WEIGHT CAPACITY | Snow/Rain Load |
| MOUNTING PROFILE | Standard |
| TONNEAU MATERIAL | Vinyl |
| TONNEAU FINISH | Vinyl Grain |
| MADE IN USA | Yes |
| WARRANTY | Limited Lifetime |
| BRAND | TruXedo |
Product Features The Truxedo Lo Pro is the #1 best-selling soft roll up tonneau cover on the market! The low profile appearance and convenient features make this roll up tonneau cover a favorite, and it's guaranteed to last the lifetime of your truck, backed by TruXedo's lifetime factory warranty. Built Strong TruXedo constructed the Lo Pro out of top of the line materials to provide you with a long lasting product. They built the frame out of heavy duty anodized aluminum and the tarp out of durable double coated vinyl. The vinyl is UV resistant and can withstand a beating without any lasting effects occurring. Stylish Appearance It's time to stick out from the crowd and give your truck its own unique look. The TruXedo Lo Pro tonneau cover will give any truck a unique stylish look. Everything mounts on the inside of the truck bed, providing you with a sleek appearance. Not only is everything hidden, but TruXedo used patented spring adjustments. Because of this patented design, no matter what climate you're in, your tonneau cover will remain tight and smooth looking. Security No one likes opening their truck bed and pulling out wet cargo. With the TruXedo Lo Pro, you won't have to worry about that happening. It offers great security against Mother Nature and from thieves. The cover features a 4 way sealing system and secures down with hook and loop strips that run the entire length of the truck bed. For maximum security, there is a rear latching system that locks into place and can only be opened after opening your tailgate. Easy Installation TruXedo designed this installation to be a "do it yourself job". It can be completed in less than 30 minutes and usually requires no drilling. It can be done in your driveway with only a few simple tools. If you have any questions, please give us a call 855-460-6801. Warranty When purchased, the TruXedo Lo Pro comes with a limited lifetime warranty. This protects the product from any manufacturer errors.
is added to your shopping cart.