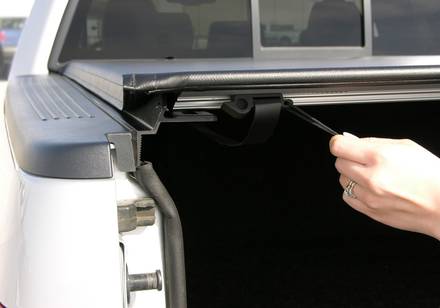 AUTOLATCH
Automatically locks when closing the tonneau cover and easy releases when opening.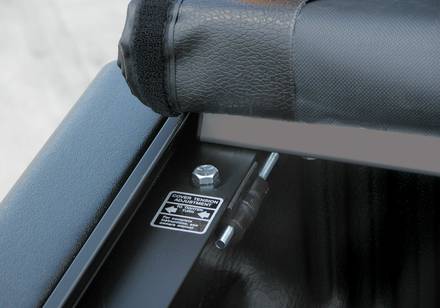 EZ DIAL
An ultra strong buckle and powerful nylon straps hold your cover is place when stored.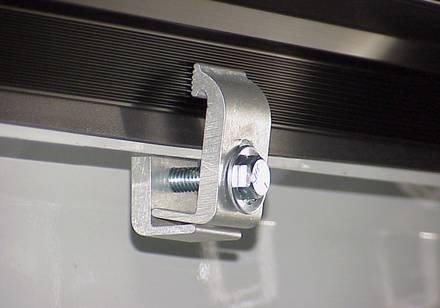 TIGHT BITE CLAMPS
No drill install thanks to clamp on rails. 3 clamps on each rail hold it in place.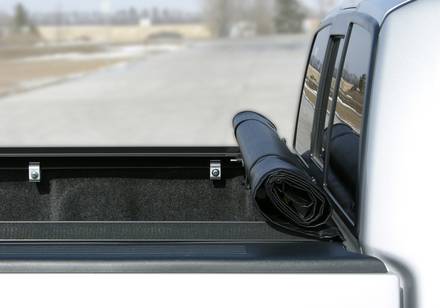 NO NEED TO REMOVE
Use your entire bed when the cover is rolled up.
SPEC SHEET
| | |
| --- | --- |
| WEIGHT CAPACITY | Snow/Rain Load |
| MOUNTING PROFILE | Standard |
| TONNEAU MATERIAL | Vinyl |
| TONNEAU FINISH | Vinyl Grain |
| MADE IN USA | Yes |
| WARRANTY | 3 Years |
| BRAND | Access |
The LiteRider Roll-Up Tonneau Cover offers the best of both worlds. Access patented style and design make this tonneau cover durable and long lasting but with a price any cost conscious consumer can appreciate. This tonneau cover is manufactured in the same factory as the respected Original Access Truck Bed Cover but with a few component changes to make it even more affordable. The LiteRider Tonneau Cover is backed with a manufacturer Premium Cover 5 Year Warranty on all components, even the fabric! The LiteRider is an "Increased Capacity" cover from Access since it sits 1" above the bed rails. This allows for a little more room in the truck bed for bigger cargo. A fabric seal on the back helps keep water out of the truck bed and doesn't interfere with tailgate function. It carries a few benefits over the Vanish and Tonnosport like the AutoLatch System and better Storage Straps, but it's still the most affordable "Increased Capacity" tonneau cover from Access.
AutoLatch
Automatically locks when closing the tonneau cover and easily releases when opening
EZ Dial
An ultra strong buckle and powerful nylon straps hold your cover in place when stored
Tight Bite Clamps
No drill install thanks to clamp on rails. 3 clamps on each rail hold it in place
Full Bed Access
Use your entire bed when the cover is rolled up